Paint by Numbers Stretched Canvas, DIY Stretched Canvas, Rolled Canvas, What's the Difference?
Thursday, 14 July 2022 | Admin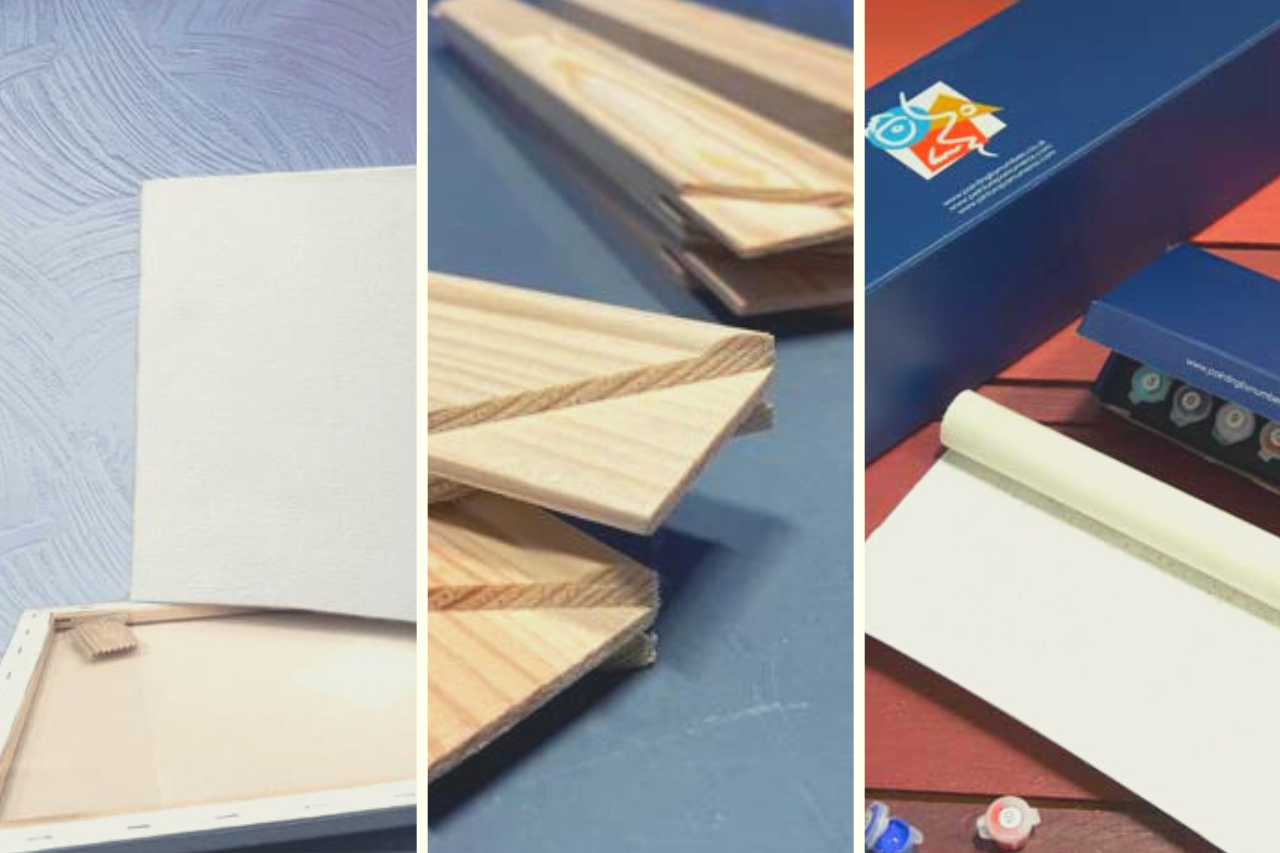 When placing your order, several options are available for our kits. What is the difference between these options and which one to choose according to your needs?
What is a frame?
The frame is a wooden support on which the canvas is fixed to, as to be stretched. There are different fixing techniques, but most canvases on the market are generally fixed using staples.
Canvas stretched on frame
This configuration is the most complete of our range. You receive the canvas already mounted on the frame and ready to paint . The first advantage of this configuration is to allow you to paint your painting by numbers vertically by placing your canvas on an easel like a real painter or leant up against a wall. In addition to better ergonomics , you will be able to paint in different places on your canvas without needing to lean on previously painted areas that are drying . Plus, your canvas is ready to hang on the wall when finished. All you have to do is put the top bar of the frame on a nail or thumbtack and you're done! You just have to admire your work.
The DIY frame
This is the intermediate solution offered by our company. Although we advise our customers to stretch the canvas before it is painted for ease, some budding painters are more comfortable painting on a flat canvas. Indeed, the stretched canvas can cause a somewhat confusing feeling for beginners since it creates a sensation of "bounce" when the brush is affixed to it. Thus, some painters prefer to stabilize the canvas flat on a shelf using clamps to stretch it on the frame once their work is finished. In addition, this configuration gives the painter the choice of framing the canvas prior to painting or stretching it once their work is completed.
The Rolled Up Canvas
This setup is the most accessible in our range . You will receive the canvas rolled up on itself so that it does not get damaged during transport.
In addition to being accessible and not bulky to store at home, this option is intended for painters who wish
to frame their canvas
and who prefer
to work on a solid support
(i.e. flat on a table or vertically on a shelf).
Conclusion
Depending on your needs, you will surely find the ideal configuration for you, thanks to our custom kit manufacturing system. Stretched canvas, DIY or rolled up, try them all and find the one that suits you best!