New collaboration with RadioHead !
Wednesday, 5 January 2022 | Admin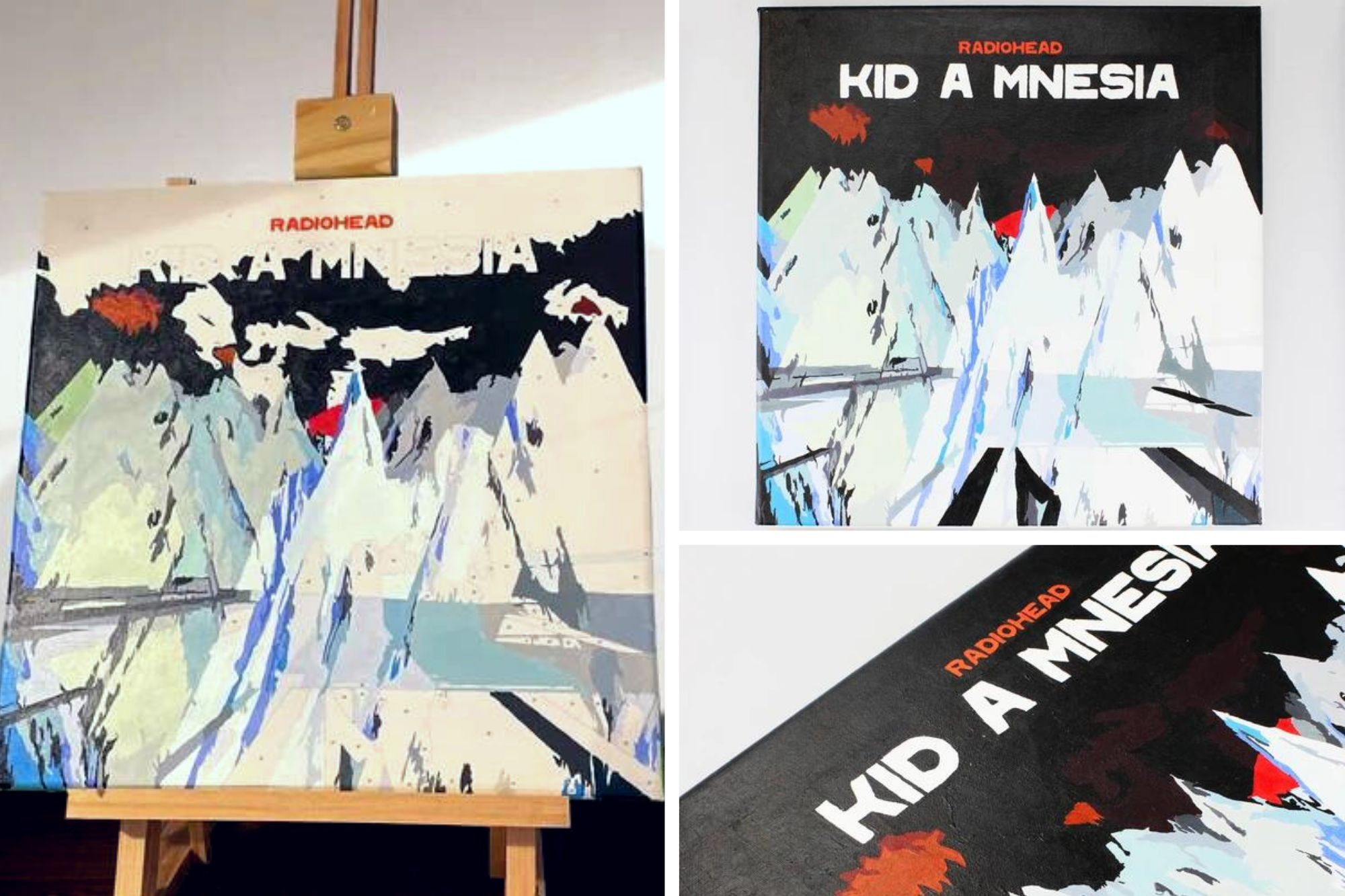 Painting by numbers is a product with multiple uses, creative leisure alone or in a group, a team booster for corporate events, an activity at weddings, or as an advertising medium to accompany a product launch…
A NEW COLLABORATION THAT WILL DELIGHT ROCK FANS
Once again, paint by numbers has found a new vocation and has become a by-product of one of the greatest English rock bands, Radiohead!
The group has indeed added to its derivative products: a limited edition kit based on the cover of their album Kid A Mnesia that was produced on the occasion of the Kid A Mnesia Exhibition launched last November, a free interactive experience presenting the music and illustrations of their album covers. This limited edition paint by numbers is available for sale on the band's official website .
This 40x40cm canvas stretched on a frame, supplied with paint and brushes and accessible to beginners, allows you to reproduce this unique design from this emblematic rock band from your home.
RADIOHEAD AN ICONIC ROCK BAND
Founded in 1985 in Abingdon, Oxfordshire, by a group of high school students, this group had worldwide success when they released their first album, Pablo Honey (1993) thanks to their single, Creep. Their third album, OK Computer (1997), made them world famous thanks to its new sounds and was rewarded in 1998 with the Grammy Award for best "musical performance". This album is considered the major album of the 90's.
The band simultaneously recorded two albums in 2001, Kid A (2000) and Amnesiac (2001). This diptych marked a profound stylistic change through its influence from experimental electronic music, 20th century classical music, krautrock and jazz. Despite receiving a moderate reception at first, this album was eventually named the best album of the decade by critics and received the Grammy Award for best "alternative" album in 2001.
Leaving their record company, Radiohead began to produce their albums from 2007 and was the pioneer of alternative distribution on the internet, surprising the public by initially offering a free price.
This group profoundly influenced the world of music and sold 40 million albums worldwide, not counting sales from their alternative distribution.
PAINTING BY NUMBERS, AN EXCELLENT WAY TO PROMOTE YOUR EVENTS
No more flyers and banners, make an impression by promoting your events with fun and durable products.
Like Cointreau or Radiohead, in partnership with Painting by Numbers, you can create limited edition painting by numbers kits, which are produced in England in our workshop, to communicate about your product launches and corporate events. You will thus participate in making known the therapeutic virtues of this creative hobby whilst communicating ethically and sustainably on your business subjects.
YOU WANT TO USE PAINT BY NUMBERS FOR YOUR NEXT COMMUNICATION CAMPAIGNS
Are you planning a product launch or a big event and would like an innovative and sustainable way of communicating? Contact our teams by email at contact@peintureparnumeros.com to tell us about your needs and your budget and we will get back to you quickly, with a quote. Once the visual of your kits has been established, our teams will be able to send you a sample before processing the overall order so that you can be sure of the quality of the product you will receive. Delivery times may vary depending on the quantity ordered, so it is essential to take these times into account in your project.