DIY Paint by Numbers
Tuesday, 10 August 2021 | Admin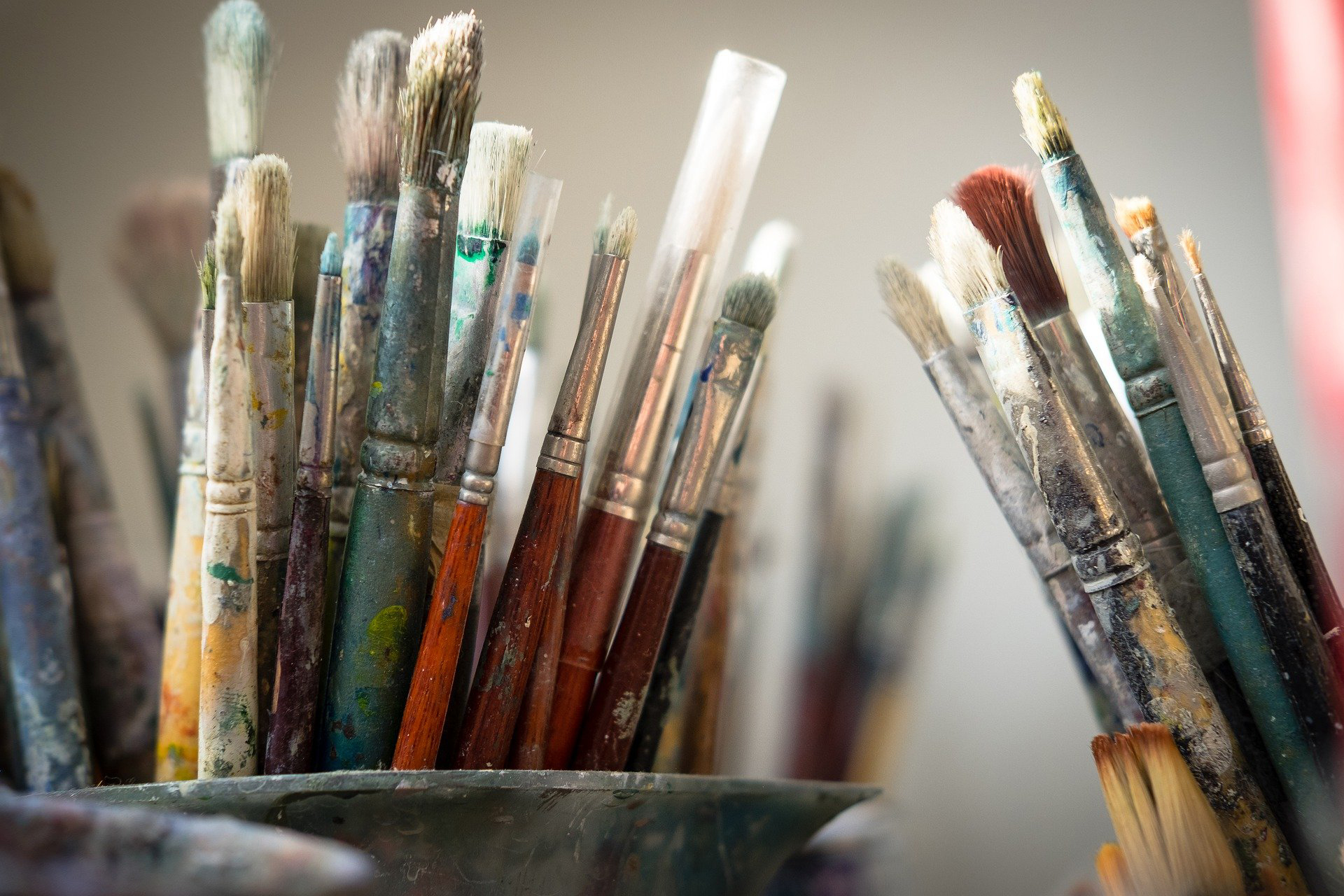 DIY, you know? It is the abbreviation of Do It Yourself, "do it yourself"!
DIY has been a huge success for several years and extends to all areas. There is utilitarian DIY, such as knitting or sewing to create clothes or make alterations, and creative DIY, which consists of taking time for yourself and using it to create something with your own hands. You can take the opportunity to try your hand at various artistic disciplines such as; tapestries, scrapbooking, or paint by numbers.
The benefits of DIY
To talk about DIY in general, it is above all, a question of having a good time. There is no competition or any other particular imperative, it is time to yourself, like when you read a book or partake in some gardening, according to your passions. To stay in Anglicisms, it's a hobby; a pastime!
DIY can remain a person's individual project, but it's also a great sharing activity that can be practiced with family or friends, at home, in the middle of nature or in the the framework of group lessons. DIY enthusiasts like to share this passion with their loved ones and often find the opportunity to give their creation as a gift for a birthday or a special occasion.
In opinion polls, many emphasize their intention to flourish and rediscover their self-confidence. To create is also to discover artistic talents, to develop and enhance them.
If the DIY is so successful, it is also because it opposes the consumer society in which we live. Mass-produced products are impersonal and found in everyone's home, often with no emotional value. When you start DIY, you take your time and the fruit of your labor is unique.
What is DIY paint by numbers?
In the DIY category, paint by numbers ranks high. This is a hobby that everyone is familiar with, since we were all introduced to the practice in kindergarten, where it plays an important educational role. The principle of DIY paint by numbers is very simple: you have a canvas where numbered boxes are delimited, with each number corresponding to a specific colour. That is all!
Practiced in schools, painting by numbers is a motivating activity for children. As they fill the canvas or paper, they begin to guess and depict the subject behind the numbered boxes. Learning is thus done gently and has multiple benefits: the child learns to recognize and read numbers, they develop their dexterity by learning to colour or paint without going beyond the lines and they apprehend the shapes and colours which, in combination, begins to take shape before their eyes creating an image that has meaning. In addition to the educational effect, paint by numbers for children is a great introduction to art and creation.
DIY paint by numbers for adults
DIY paint by numbers for adults is based on the same principle, except that it is assumed that you already know how to recognize numbers! You find yourself in the same way facing a numbered canvas, with the difference being that you know what the model represents .
A valuable artistic aid
Perhaps you have long dreamed of being an accomplished painter, but you have never taken the time or had the opportunity to develop your artistic abilities. Apart from a few geniuses, all painters go through long studies and their talent cannot be depeciated. You don't improvise Van Gogh or Lautrec.
It is extremely difficult to start from a blank canvas without knowing the interactions between the colours, the work of the perspectives, the proportions to adopt... with the DIY paint by numbers, you are smoothly guided and you can discover over your achievements, all these technical constraints fluidly.
Discovering Neo-Impressionism
The DIY paint by numbers, without you realizing it, takes you back to the end of the XIX e century, when Neo-Impressionism was born. This term was first used in 1886 by the art critic, Félix Fénéon. In his article devoted to the eighth Impressionist exhibition, which appeared in the Brussels review l'Art moderne, he pointed to a new pictorial movement; the technique of which was based on the systematic division of tone.
The Neo-Impressionists, led by Georges Seurat, continued the research into light and coloured vibrations initiated by their elders, the Impressionists. With Paul Signac, Seurat drew inspiration from the work of a chemist, Eugène Chevreul, who developed the concept of "simultaneous contrast": when two neighboring points of different colours mix at the level of retinal perception. Therefore, it is not up to the painter to mix the colours on their palette before depositing it on the canvas, but it is the viewer's brain that will suggest the "optical mixture" and figure out the resulting colour.
What should we deduce from this? First of all, becoming a painter requires reflection, hard-work and long studies. But also that the DIY paint by numbers, takes up exactly the principle of the Neo-impressionists. By following the instructions of the numbers depicted in the boxes of your canvas, you will juxtapose touches and dots of pure colours whose interactions will lead to a very real image.
Also referred to as divisionism and pointillism. Signac,the great theoretician of Neo-Impressionism, considered that "by the suppression of murky combinations, through the exclusive use of the optical mixture of pure colours, by a methodical division and the observation of the scientific theory of colours", Neo-Impressionism "guarantees a maximum of luminosity, colouring and harmony which had not yet been achieved".
You have understood it, by embarking on DIY paint by numbers, you are brushing shoulders with the method of a current of painters who have marked their name in history and your creation will be just as luminous and harmonious!
Let yourself be guided and take advantage of DIY paint by numbers kits!
With the DIY paint by numbers, you can paint whatever you like, in any style, and of any format; just let yourself be guided!
A moment of relaxation that belongs only to you.
Painting by numbers offers you a moment of relaxation which allows you to evacuate all the accumulated stress. It's an activity that you can practice anywhere, at home, in the great oudoors, with friends... alone or accompanied.
It's up to you to choose your background audio, you can choose anything from the song of birds, the lapping of a peacefully flowing river or a musical background of your choice. This is your moment and it's yours alone.
Over time, you will see your ability to take a step back and calm yourself down if you are under too much pressure in your daily life. The DIY paint by numbers will establish itself as a beneficial parenthesis. It helps you find calm and get closer to meditation.
Alone or accompanied
Depending on your character, but also according to your mood, you can paint alone or in the company of friends, family, your children… The important thing is that you feel good.
You will also experience the satisfaction of the canvas taking shape before your eyes. The culmination of a job is always a source of well-being .
Take advantage of the complete and modular DIY paint by numbers kit
Everything is done for you to make your job easier. There is no question that you will lose your head finding the brushes that correspond to your needs, but we offer optional brushes, of 3 or 10, that you can add to your order. You also have the numbered paint-pots provided. As soon as you receive your package, you are ready to take action!
What if you became a model yourself?
Have you ever thought of becoming a model? Or maybe you wanted to have your loved ones pose? Or to immortalize a place that is dear to you?
With DIY paint by numbers, anything is possible! All you need to do is upload a good quality photo. It will be processed by technicians who will transform it into paint by numbers. You can thus immortalize your favourite memories of your children, your grandparents, your pets, a special place...
Share it with your loved ones
The DIY paint by numbers is also an excellent gift idea. For any occasion, you can find very diverse patterns in any style. Figurative or abstract, romantic or modern, pop-art or bucolic landscapes, you have a wide selection to choose from, of over 500 designs in our catalogue. You also have the personalized photo option to show your friends how unique they are to you.
Do not hesitate to share it with your loved ones and offer them a painting by numbers. If you really do not know what to choose and if you are not sure of the model that will make them happy, it's not a problem, you can buy them a gift card that will allow them to choose the paint by numbers that will satisfy them.