How to Paint by Numbers?
Tuesday, 14 September 2021 | Admin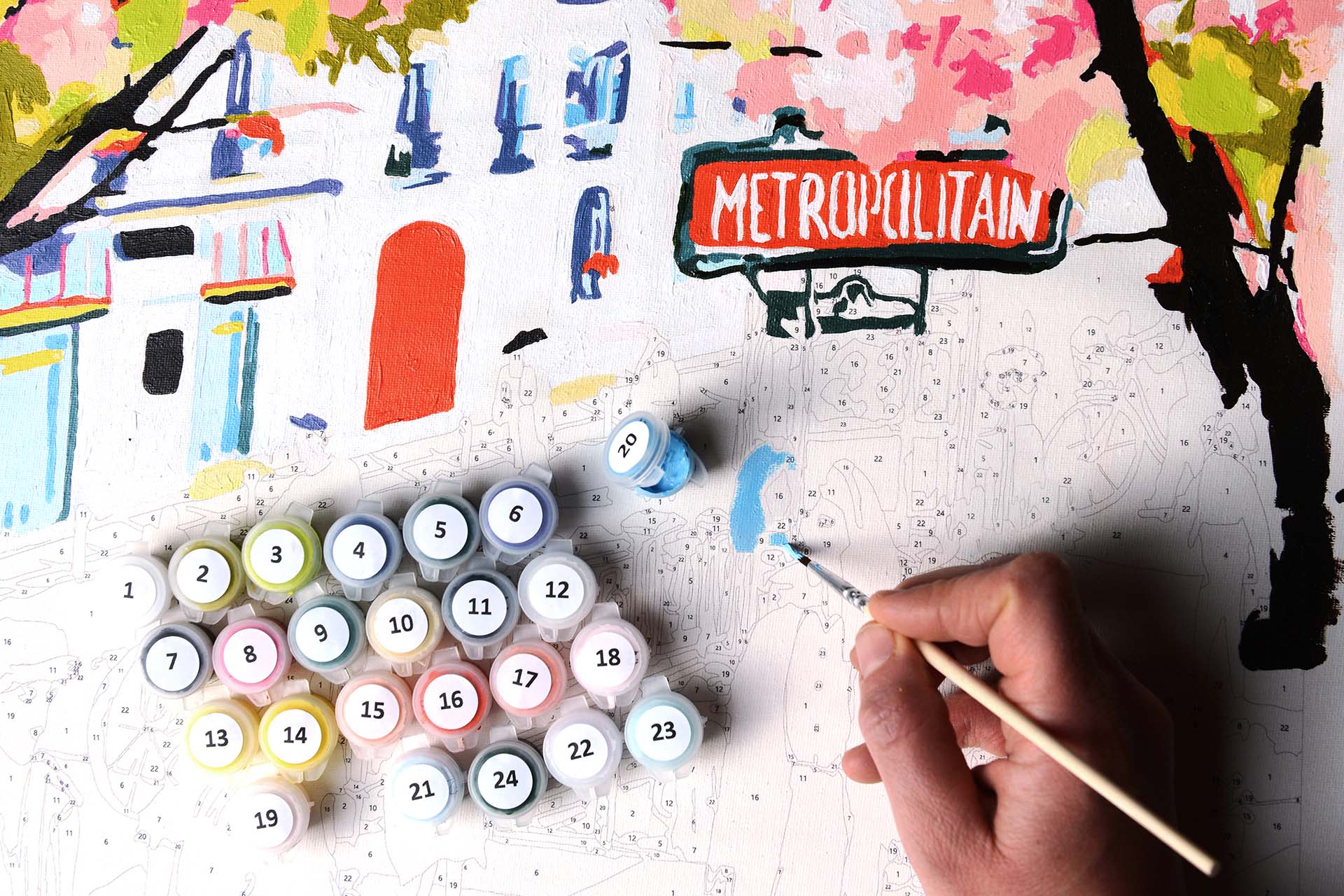 Painting by numbers makes it easy to create works worthy of the great-est masters of step-by-step painting at home.
How to proceed?
Preparing your work
Make yourself comfortable at a table or with the use of an easel. Spread out the different pots of paint on a flat surface and identify them with the numbered labels according to the colour code of each one.
Do not apply gesso as an undercoat to your canvas at the risk of eras-ing the numbers and lines.
Start painting
Work by colour to avoid opening and closing jars too frequently for better preservation of the paint.
We advise you to start by working with the lightest colours going towards the darker ones . This will allow you to correct errors or mismatches with the darker colours as needed.
Sometimes the lightest colours do not always cover the numbers well on the first try. We advise you to apply several thin coats of paint, leaving it to dry well between the coats for optimal coverage.
For the most successful execution of painting by numbers, find our techniques for blending areas for a professional result!
Finalize your work
Once the painting is finished, you can stretch it on the wooden frame if you chose the "DIY frame" option when ordering.
The procedure is shown in the image opposite:
Assemble the four sides of the frame
Position and centre your canvas on the surface at the rounded edge of the frame
Attach all four sides of the canvas to the frame by putting a nail or a staple in the middle of the length
Fold in the corner angles and fix them down
Add fasteners on the edges to hold the canvas.
Once your canvas is mounted on the frame, all you have to do is hang it up and admire your work!
Do not hesitate to leave your feedback on our prod-ucts, on our website and receive a promotional code of 5% !