Discover the Margarita recipe in Paint by Numbers.
Tuesday, 23 March 2021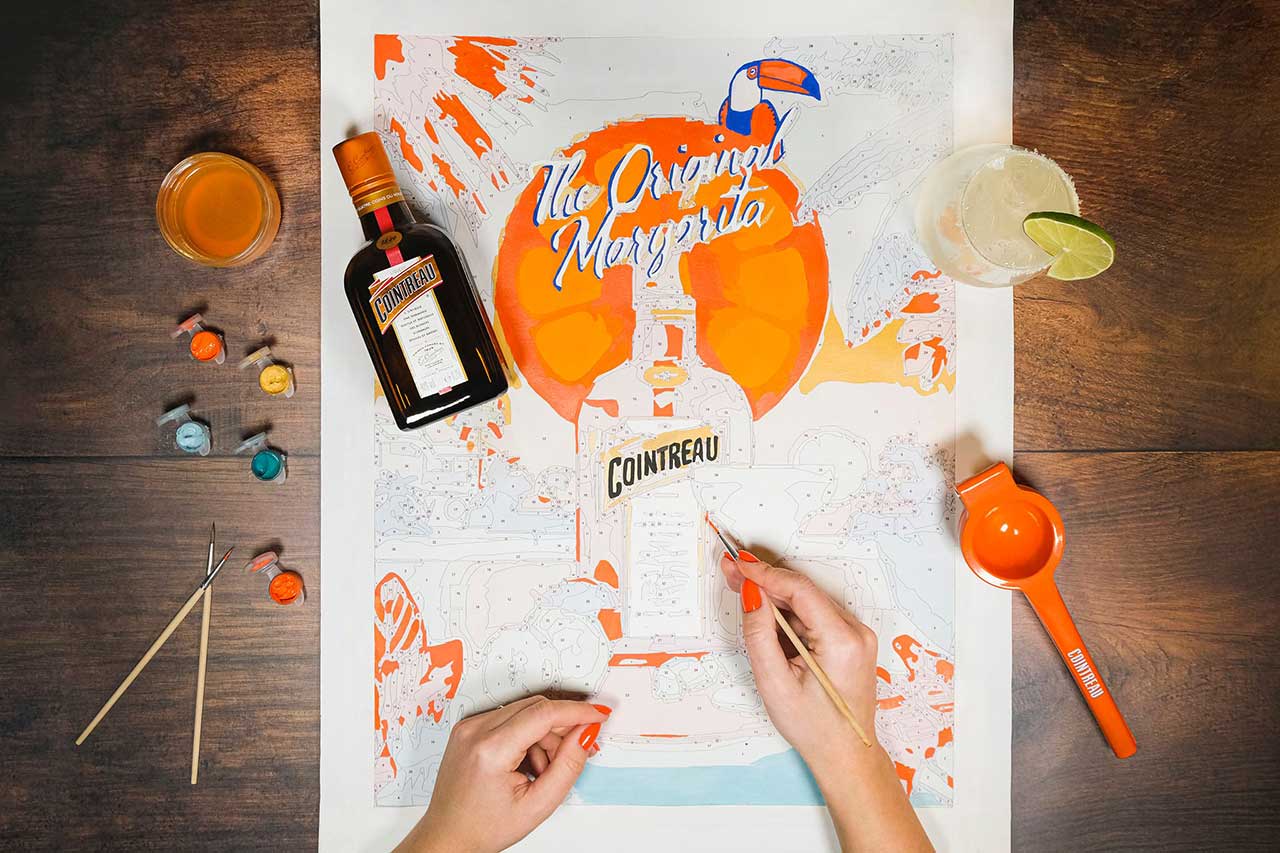 On the occasion of the anniversary of the confinement on March 23rd, Cointreau launched, in partnership with Difford's Guide, the cocktail pack "Mix me a Margarita " . This all-in-one kit has everything you need to enjoy the nation's favorite lockdown cocktail, the Margarita!
The Margarita was created by Dallas socialite, Margaret Sames, who mixed her two favorite spirits, Cointreau and tequila, with lime juice while vacationing in Acapulco in 1948. For nearly 70 years, this recipe remains in its original state.
The first 500 "Mix me a Margarita" kits sold comes with a paint by numbers kit to keep you busy until cocktail season begins! Relax and escape into the world of Margaret Sames by creating your own Acapulco inspired Cointreau Margarita painting.
Escape for a while to the tropics with painting by numbers and a glass of Margarita in your hand.
Thanks to Cointreau, you can now relive your childhood memories by painstakingly colouring the boxes by following the lines and numbers.
The finished product evokes memories of Acapulco and shares the same warm colour palette as a bottle of Cointreau.